Meet The Fife Dental Team
Meet The *Pain Free Dental Team
Sebastian Mylchreest *Pain Free Dentist. GDC No. 257912
Seb graduated from the University of Dundee with distinction. He then worked in Dundee for a number of years building his skills and finding that his passions are for helping nervous patients, high quality dentistry and the latest digital techniques.
He is currently working through a 2 year postgraduate diploma in restorative dentistry with the Faculty of General Dental Practice in London (FGDP UK).
Further, he is placing and restoring dental implants. His main areas of interest are dental implants, smile makeovers and minimally invasive dentistry, to give patients back the ability to eat and smile like they used to.
Seb enjoys getting to know his patients and their families, whilst creating a relaxed and pain free experience.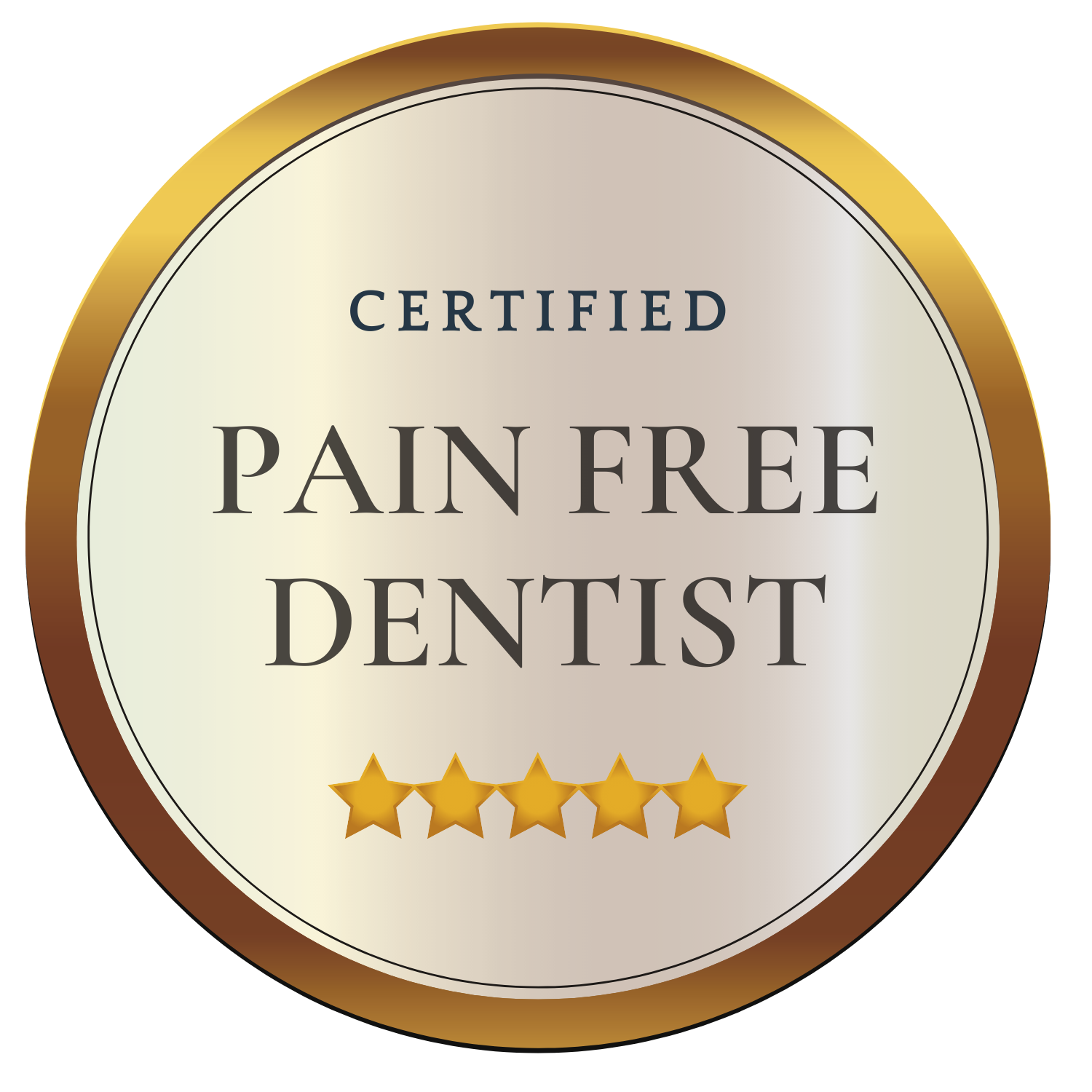 Sebastian Mylchreest is a Certified Pain Free Dentist Click Here to Verify
Outside work Seb will be on the golf course (only if it's sunny!) or hillwalking.
Chris Jordan *Pain Free Dentist. GDC No. 270562
Chris is the most recent dentist to join us here at St Andrews Dental Care. He graduated from the University before moving to work for a few years in Forth Valley and Fife. Chris used this time to hone his skills and ignite his passion for high quality, pain free dentistry.
Chris particularly enjoys building a strong relationship with his patients and creating a friendly, relaxed environment for them and their families. (even if his poor patients have to deal with his singing and dancing)
Chris has interests in cosmetic orthodontics, composite bonding, creating high quality prosthetics and giving patients the smile of their dreams.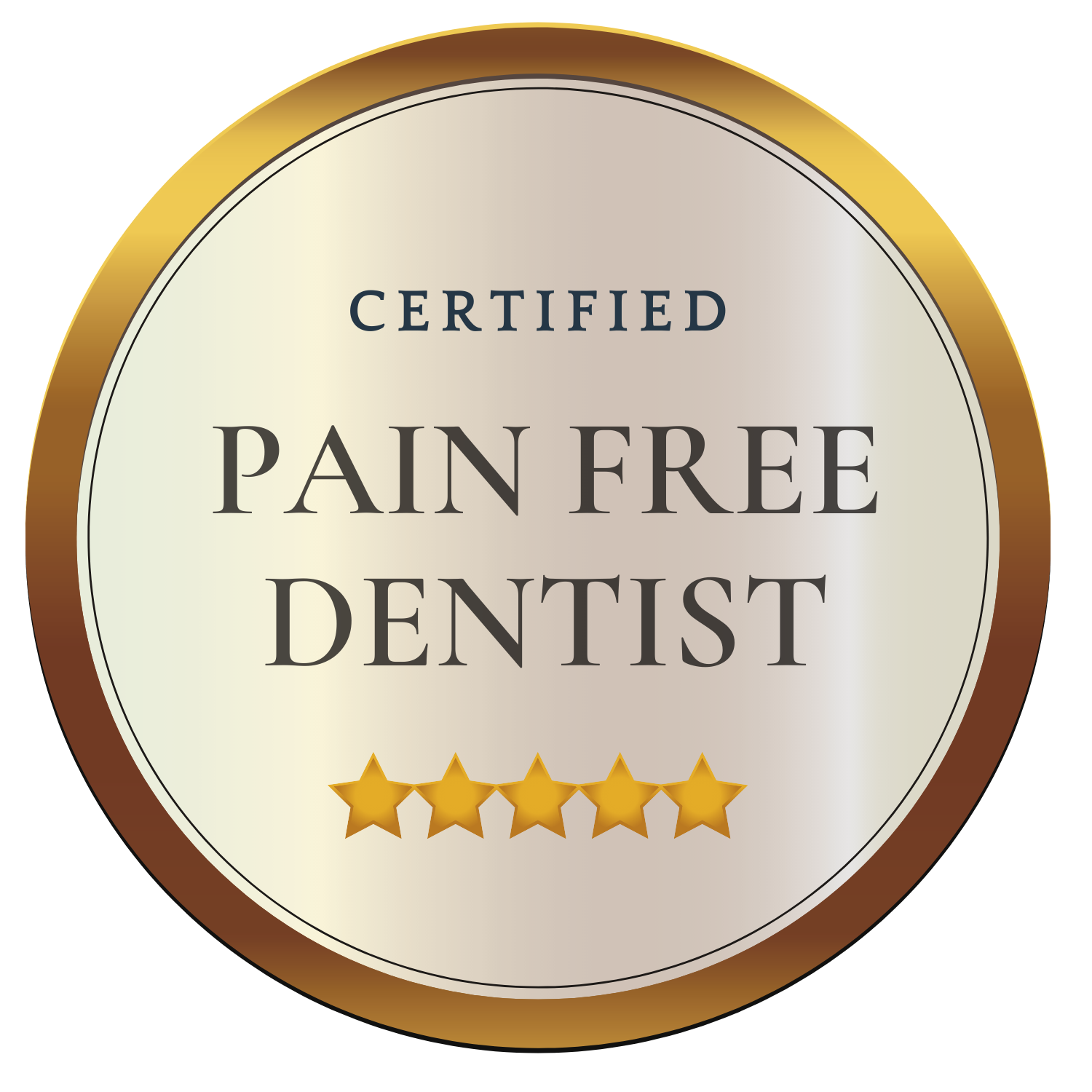 Chris Jordan is a Certified Pain Free Dentist Click Here to Verify
Chris has number of interests outside of work. In particular heading back to his native Northern Ireland to spend time with his family and friends. He enjoys dancing, rugby and tennis but more than anything he is a bit of a film/tv buff, and enjoys nothing more than discussing the latest films/tv series and giving recommendations.
Stuart Farmer *Pain Free Dentist. GDC No. 54291
Originally from Fife, Stuart graduated from Dundee Dental School in 1980. He was subsequently awarded the DGDP from the Royal College of Surgeons London in 1993 as well as Membership in General Dental Surgery from the Royal College of Surgeons of Edinburgh, also in 1993. Stuart continues to attend numerous postgraduate courses across the world.
Additionally, Stuart was a vocational trainer for nine years in the 1990s, mentoring newly qualified dentists. More recently, over the past 10 years Stuart has focused on restorative and cosmetic dentistry, particularly the placement and restoring of implants.
Outside of work Stuart enjoys golfing, being with family, gardening, and fishing (when time permits).
Nik Vourakis *Pain Free Dentist. GDC Number: 268460
Dr Vourakis special interest and main qualification is in Oral Implantology while he has wide experience in all forms of dentistry.
Nik has been a practicing dental surgeon since 2005 after graduating from the prestigious Military Academy Medical School at the University of Thessaloniki, Greece.For 2 years undertook training at Oral and Maxillofacial Department in 401 Military Hospital in Athens. As a military dental surgeon, he then went on to serve as a team leader in a field hospital in Afghanistan from 2006-2007 -an experience which shaped his commitment and dedication to his chosen field.
On returning to Greece, opened his own private dental practice which he ran with great success from 2007 -2016, specializing in oral surgery implants and aesthetic dentistry. Since early 2017 Nik is practicing oral surgery in private clinics in Edinburgh and London.
Nik has regularly and dedicatedly attended further education programs, seminars, workshops and courses both nationally and internationally. He has a Post Graduate Diploma in Oral Implantology from Ethnikon Kapodistriakon University of Athens and a Master of Science Degree(MSc) in Oral Implantology from Goethe University of Frankfurt Germany. These masterclass courses involved a variety of procedures ranging from master courses in bone grafting and sinus surgery grafting procedures through soft tissue management to Implantology, prosthetics and dental aesthetics.
Since 2018 he has started a mentoring program for general dentists in Oral Implantology and he is an opinion leader for DENTSPLY Sirona. He is a registered ITI member. In 2018 he was a finalist for Dentist of the Year The Dental Awards UK.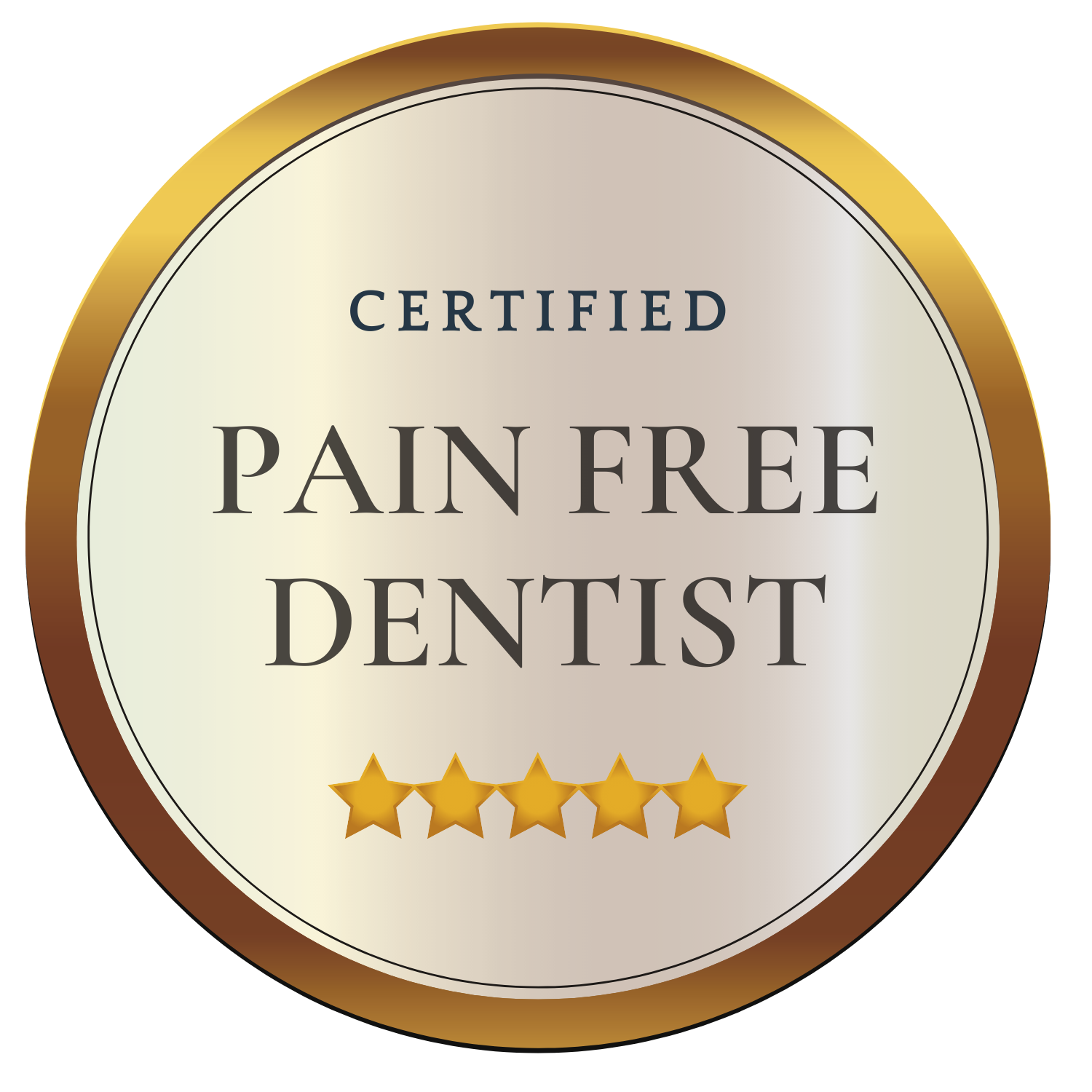 Nik Vourakis is a Certified Pain Free Dentist Click Here to Verify
Kasia - Smile Advisor
Kasia has been involved in beauty and facial aesthetics for over seven years. Kasia originally from Poland has now lived in Scotland for last 12 years.
As a Smile Advisor at St Andrews Dental Care, Home Of Pain Free Dentistry, Kasia deals with new cosmetic patients that are considering treatment.
She is your first point of contact if you have any questions about your treatment. With her knowledge, enthusiasm and friendly personality she will endeavour to make your visit at our practice as pleasant as possible and will make sure everything is up to the highest standards prior to and during your visit.
Eilidh Nicoll - Dental Therapist
Eilidh started her dental career in 2014, training as a dental nurse in an NHS Community Dental Centre where she assisted dentists in providing dental care for individuals with disabilities and special needs.
After completing her nursing training, she was inspired to take her career further and enrolled at Dundee Dental School in 2016 to study a BSc in Oral Health Sciences and become a Dental Hygiene-Therapist.
After completing her degree, she went on to become a locum dental hygienist at RAF Leuchars providing dental care for army and RAF personnel.
At St Andrews Dental Care she particularly enjoys helping patients maintain an excellent standard of oral health at home and especially likes teaching patients how to take good care of dental implants.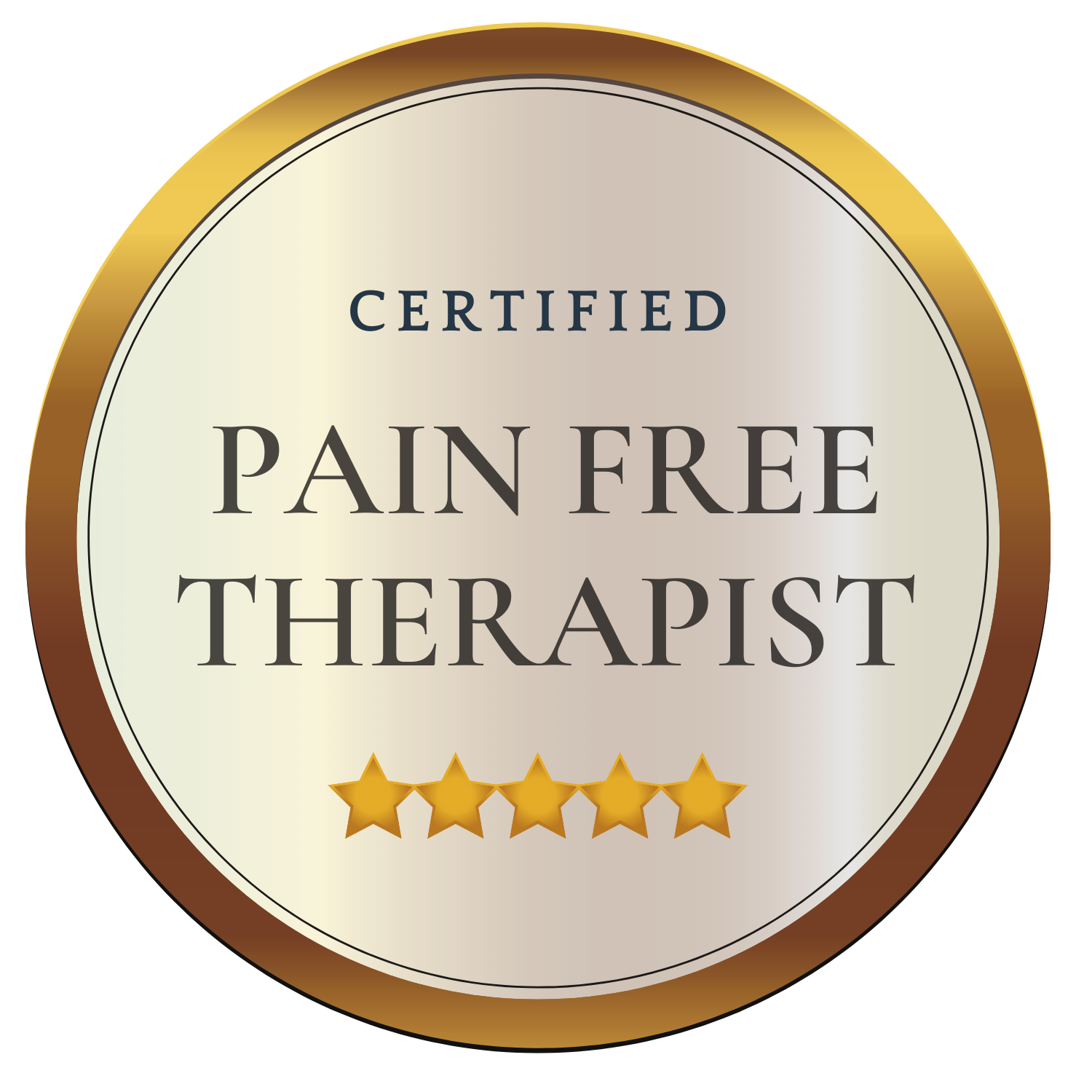 Eilidh Nicoll is a Certified Pain Free Therapist Click Here to Verify
Outside of work she enjoys yoga, visiting the indoor climbing wall and hiking!
Louise Curran - Dental Nurse
Louise graduated with a NEBDN in dental nursing from Edinburgh in 2014. She then worked in Kirkcaldy before she moved to St Andrews Dental Care in 2019.
Louise enjoys all aspects of dental nursing, and is trained in sedation and radiography. She particularly enjoys seeing patients with their new dental implants and renewed confidence and ability to eat what they want!
Out of work she can be seen supporting Fife Flyers at the ice hockey and going to concerts with friends.
Mahira Ramzan - Dental Nurse
Mahira joined the practice in July 2021 as a trainee dental nurse. As the first part of her training Mahira learned how the front of house team worked.
Mahira officially started her dental nurse training at the end of August. She has been shadowing the nurses and assisting them with their daily duties. Mahira starts her college course in September where she will learn all aspects of dental nursing and will be fully qualified by August 2022.
Outside of work Mahira enjoys spending time with family and friends, enjoying long walks on the beach, going to the gym, going to the cinema and has a strong passion for makeup and skincare.
Kim Wilson - Receptionist
Kim joined St Andrews Dental Care in 2021 as Front of House Receptionist having had previous experience working in an accountancy firm as well as in the hospitality industry.
Kim was a competitive street dancer. She and her dance team were crowned Scottish Champions as well as coming 10th place at the UDO World Street Dance Championships!
Outside of work Kim now enjoys a lovely Sunday walk on the St Andrews Old Course with her fiancé as well as catching up with friends and family.
Rebekah Johnstone - Receptionist
Rebekah joined St Andrews Dental care in August 2021 after spending time working in the Legal sector.
Rebekah enjoys interacting and chatting with people throughout the day while she is on the front desk.
Outside of work she enjoys spending time with friends and family, socialising and attending live music events.